It is important to reduce your Sketchup model size in order to work faster and efficiently. If you have a heavy model, it is going to slow down your workflow.
In this blog, we'll show you our top tips to reduce file size of Sketchup model quickly and also share some useful plugins that you can use.
We'll take you through the easiest way to reduce Sketchup file size whatever the reason may be.
01 – Purge Unused Materials to reduce Sketchup File Size fast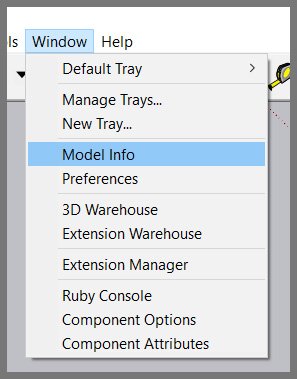 Window > Model info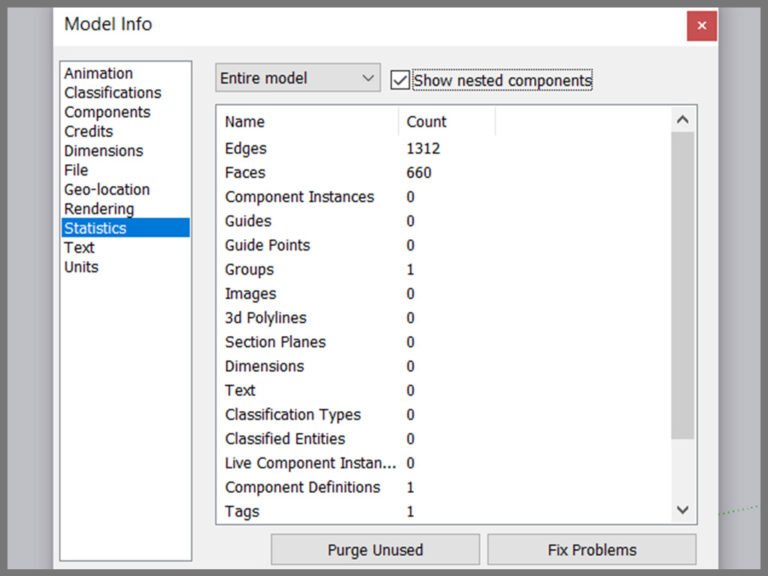 Select Statistics and check the Show Nested Components box.
Then select Purge Unused, and then click Save. Now open the folder where you saved your .skp file. The file size would have reduced considerably.
02 – Use CleanUp3 or Solid Inspector 2 Plugins to reduce Sketchup file size
These tools are super useful in cleaning up your model quickly and making them super light. While CleanUp tools delete the unnecessary components and reduce the size of your design smartly, Solid Inspector checks the problems existed in your solid models. These tools are also useful to make your SketchUp design 3D print-ready. They easily erase the problems of your design without the intervention of your calculation and measurements.
CleanUp3: The tool works best in reducing the heavy size of your SketchUp design in a logical way without making any visible change. Unnecessary and hidden elements generally put loads on the size of the model. The feature finds out these objects and cleans up smartly.
Solid Inspector2: Solid Inspector goes by its name and detects the problem areas of a group or a component that prohibit them being the solid manifold. This extension needs SketchUp 2014 or the newer version to run smoothly.
The larger the file is, it's likely to have more components, which in turn makes your file heavy. Of which many components aren't being used. You can begin deleting these components.
If you would like to learn how to create photorealistic renders, do check out our premium Sketchup & Vray Course for Interior Design