The #1 sketchup & v-ray courses for INTERIOR DESIGNERS AND architects

Elevate Your Design Skills with Sketchupguru's Step-by-Step Online Courses for Interior Designers and Architects in SketchUp, V-Ray, and More.
MODEL & RENDER YOUR FIRST PROJECT NOW
The only and most complete, in-depth Sketchup & Vray course you'll ever need.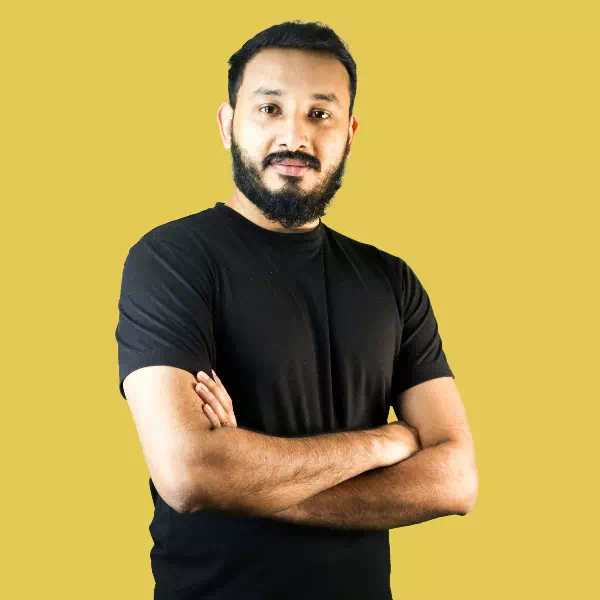 Architect | 3D Artist | Founder of Sketchup Guru
Manish Paul Simon, an Architect with more than a decade of experience in interior and exterior design, has created a series of comprehensive courses for architects and interior designers of all skill levels. His SketchUp and V-Ray courses are designed to help professionals elevate their designing and rendering skills to the next level. With his courses, architects and designers can access the ultimate step-by-step learning experience to enhance their skills and knowledge in the field.
LEARN ALONGSIDE 30,458+ ONLINE STUDENTS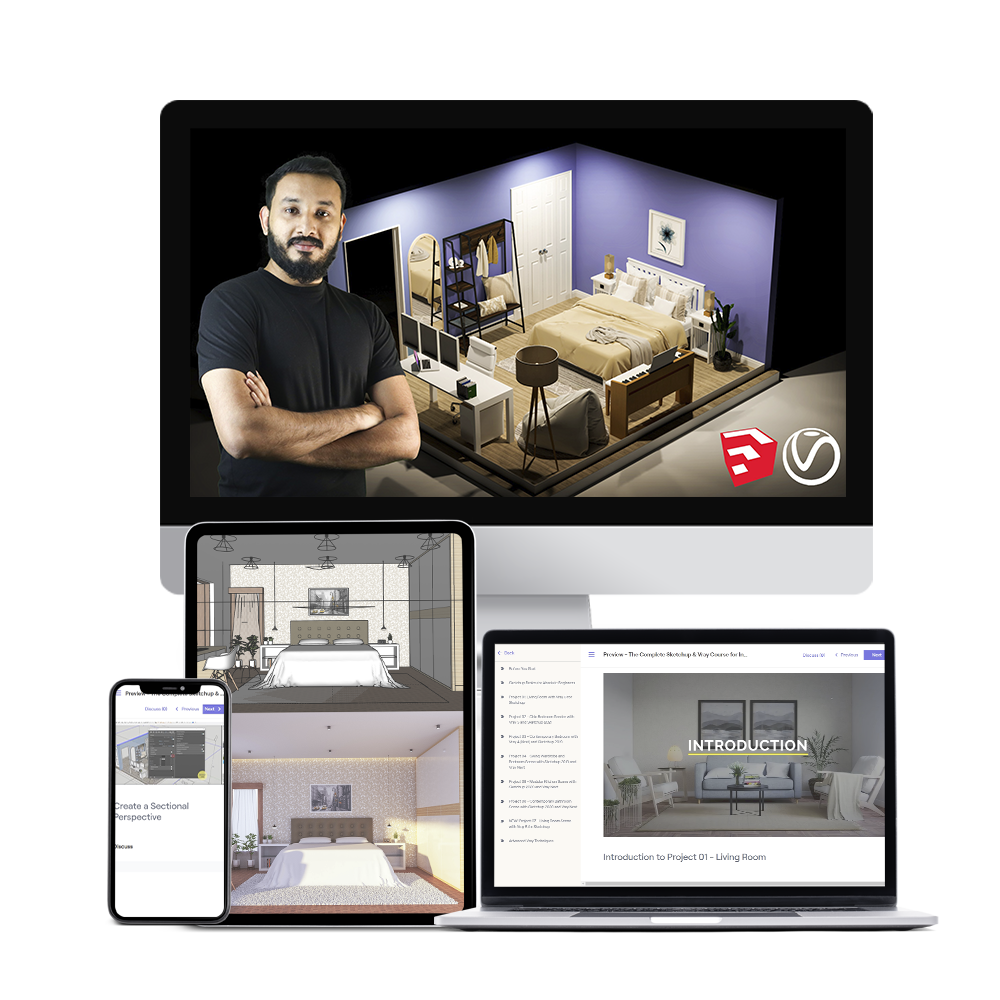 The Complete Sketchup & Vray Course for Interior Design
Join thousands of students worldwide in mastering Sketchup and Vray for stunning interior designs. With our comprehensive course, you'll learn all the tools and techniques needed to create beautiful 3D interior models & renderings and bring your designs to life.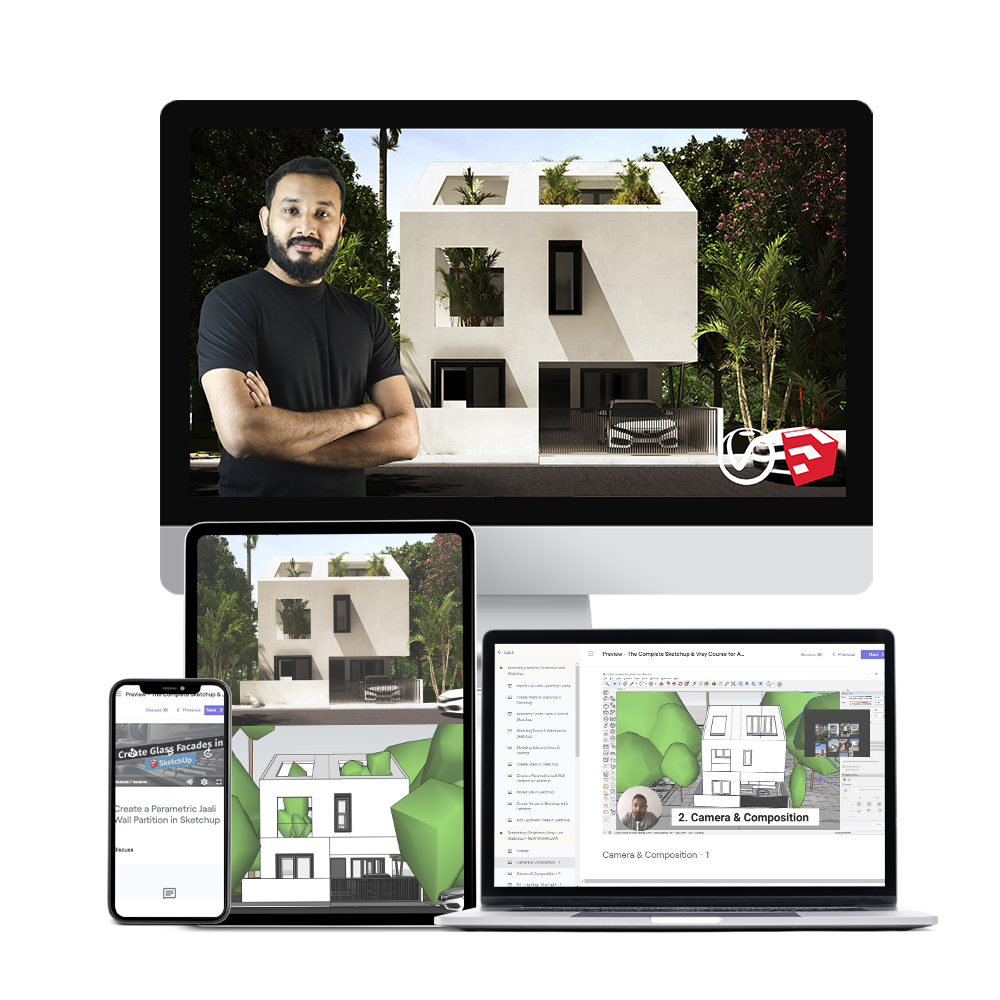 The Complete Sketchup & Vray Course for Architectural Design
This comprehensive course will guide you through creating stunning architectural projects using Sketchup and V-ray. From fundamentals to advanced techniques, we'll start with the basics to ensure you have a solid foundation for building intricate designs. Whether you're a beginner or a pro, gain the skills to bring your designs to life.
The Complete Layout for Sketchup Course for Interior Design
Become a master of SketchUp's powerful layout tool with our comprehensive course. From setting up documents to creating custom templates and presenting your designs, we'll guide you through everything you need to know to create professional-quality 2D presentations of your 3D models. Whether you're an interior designer, architect, or graphic designer, this course is the perfect resource to take your SketchUp skills to the next level and impress your clients with stunning, accurate, and beautifully presented designs.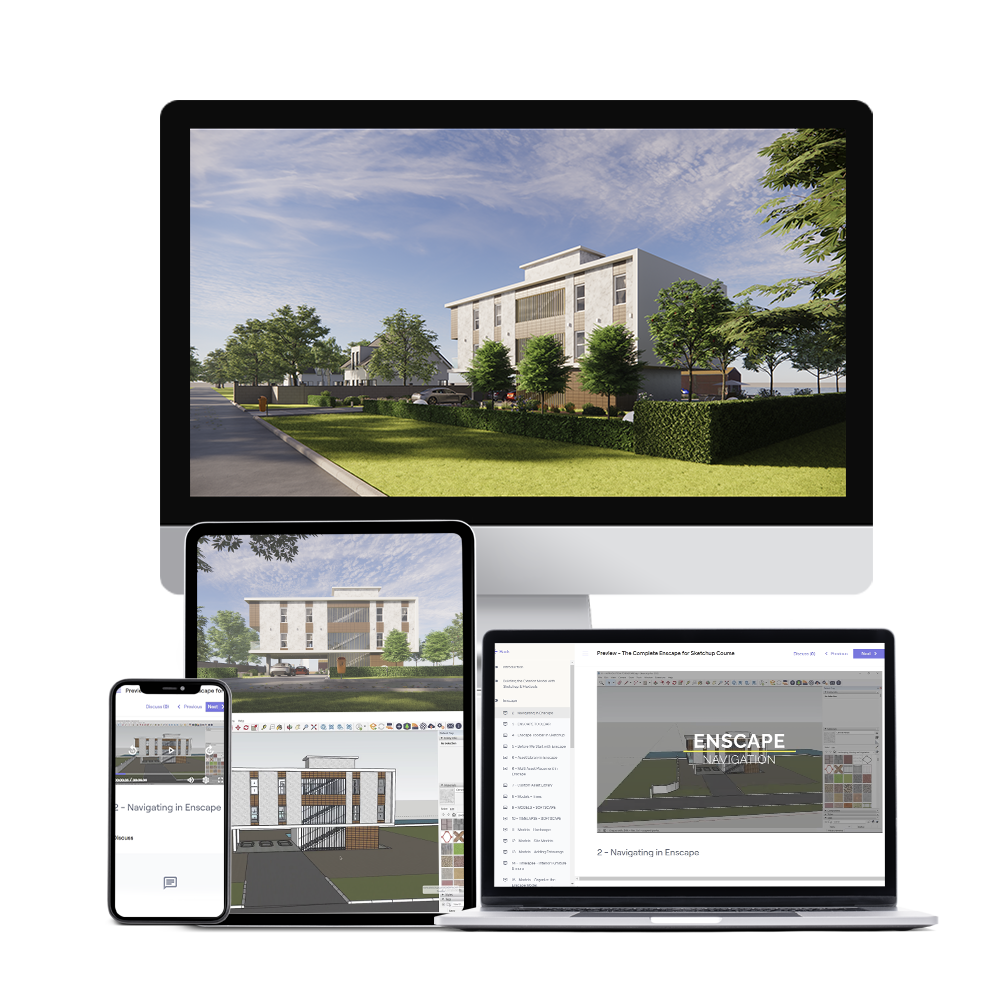 The Complete Enscape for Sketchup Course
Exclusively Available Only on our Store
Transform your Sketchup designs into stunning visualizations with this complete course on Enscape. From the basics to advanced techniques, we'll guide you step-by-step through the process of creating photorealistic renderings and virtual reality experiences. Whether you're a beginner or an experienced designer, you'll gain the skills and knowledge needed to take your Sketchup projects to the next level with Enscape.
Join our Free Facebook Designer Community
Sketchup Guru Student Community
7,000+ designers 
Welcome to the SketchUp Guru Blog, your go-to source for expert insights and practical tips on SketchUp, V-Ray, interior and architectural design, and more. Our experienced team shares the latest trends and techniques to help you achieve your design goals, whether you're a beginner or an experienced designer. Join us now to unlock your full potential and take your design skills to the next level!
View Our SketchUp & Vray Student Projects
With more than 30,000 students worldwide who have enjoyed our courses, it's difficult to list all the reviews and comments. We have carefully selected a few from the past half-year and want to express our gratitude to all our students for leaving us with such heartwarming and insightful feedback after completing our lesson packages. It's truly rewarding to receive so many great reviews and we can honestly say it drives us to continue creating educational content for future Sketchup & V-ray artists, interior designers, and architects.
Get a Free Sample of Our Book
Master SketchUp, V-Ray, and Layout with "The Complete Sketchup Handbook" – the ultimate guide to 3D modeling, rendering, and presentation.