In this class, we will learn to create a photorealistic 3D Floor Plan with Sketchup, Vray & Flextools STEP BY STEP.
Here's what you get to create from taking this course: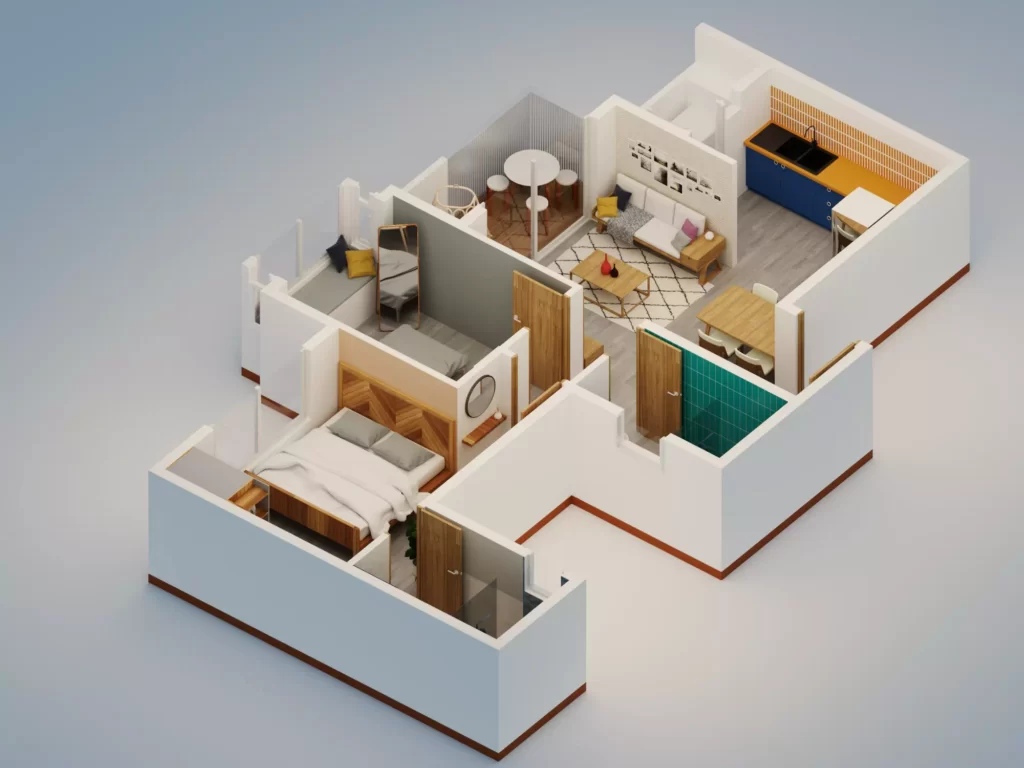 About the 3D Floor Plan Course
WHY THIS COURSE?
Exercise Files – Exercise files likeSketchup Models for every lesson so you can follow along step by step.
Access to Exclusive Student Community Group on Facebook/Discord/Linkedin – you will get free access to our community groups wherein you can get help & support in your Sketchup journey.
Downloadable Resources – Get free access to our Material Library & Scenes for further practice.
Q&A Support and Access to me – I will answer all your queries & questions on the Q&A forum on Udemy and help you in your journey. What more could you ask for!
WHO IS THIS COURSE FOR?
Interior Designers
Architects
Hobbyists
Set Designers
Furniture Designers
CAD Draftsmen/women
Anyone with an interest in the field of Interior Design
Students of Architecture/Interior Design
(note that this course will be taught on the windows version but the same techniques can be applied in Mac as well)
WHAT YOU WILL LEARN?
Here are the contents of this class:
Importing CAD DWG Files into Sketchup
Create Walls & Assign Tags
Create Doors & Windows with Flextools
Create Railings
Place Furniture
Set the Camera
Set the Lights
Adjust the Materials
Final Adjustments & Render
Special Features Provided
Downloadable Scenes, complete with all V-Ray Settings
Exclusive Student Group on Facebook/Linkedin/Discord
By the end of this course, you will be able to create professional-looking 3D Floor Plan renders for your clients, business and it will also help you bag more projects.
Links to the Course
| | |
| --- | --- |
| Skillshare | https://skl.sh/35O2cX5 |
| Udemy | Coming Soon |
| 1 Year Membership (Free Access to All 8 Udemy Courses) | https://bit.ly/interiormasterclass |
For our other courses, click here